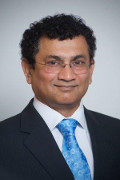 Uddhav Kirtikar
Director
Uddhav brings to Compliance Plus an in-depth understanding of compliance built over the course of 14 years working for New Zealand regulators.
Uddhav launched Compliance Plus after spending 3 and a half years helping the Financial Market Authority implement the Anti Money Laundering and Countering Financing of Terrorism Act. Once the law was in place, he saw the need in the market for practical, pragmatic assistance to help institutions meet their obligations under it in an efficient way.
While at FMA, Uddhav played an important part in establishing the AML/CFT regime. He was FMA's lead writer for most of the AML/CFT guidelines published jointly by the Financial Markets Authority, Department of Internal Affairs and the Reserve Bank of New Zealand. He also assisted in designing the templates and process that FMA used when it commenced its AML/CFT supervisory work. It is this understanding that he offers Compliance Plus clients.
Prior to working at FMA he worked in strategic policy at ACC and as an investigative team at the Commerce Commission. Uddhav complemented this work by undertaking studies in transnational organised crime, counter-terrorism and intelligence while completing his Master of Strategic Studies at Victoria University.
Uddhav's in-depth knowledge of FMA's expectations of reporting entities under the AML/CFT Act can help you ensure that your business meets its compliance obligations under the AML/CFT Act.
Michelle Olbricht
Senior Consultant
Michelle has over 15 years' experience in the financial services industry in New Zealand, with the last decade in senior compliance and risk roles. She has had exposure to multiple environments, including insurance, managed funds, personal and group superannuation, the trustee industry and most recently, banking.
In her most recent role, Michelle was responsible for the oversight of AML Programme as the AML Officer. In this hands-on role for an international bank, Michelle was involved in all aspects of compliance with the Act, from the implementation of requirements, through to day to day matters including the escalation of issues, and managing supervisor visits and audits.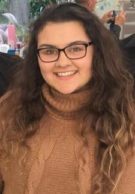 Tylah Kirtikar
Analyst
Tylah has 6 years' experience in the hospitality industry. She is currently studying towards a Bachelor of Business Studies, majoring in Finance. Tylah helps with Compliance Plus's administration and audits, and assists in the Maxima training platform. Tylah looks forward to learning more about AML/CFT within financial institutions.