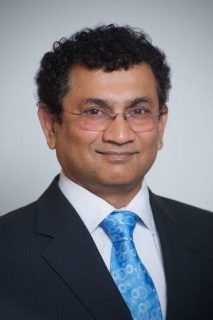 Uddhav Kirtikar
Director
Uddhav brings to Compliance Plus an in-depth understanding of compliance built over the course of 14 years working for New Zealand regulators.
Uddhav launched Compliance Plus after spending 3 and a half years helping the Financial Market Authority implement the Anti Money Laundering and Countering Financing of Terrorism Act. Once the law was in place, he saw the need in the market for practical, pragmatic assistance to help institutions meet their obligations under it in an efficient way.
While at FMA, Uddhav played an important part in establishing the AML/CFT regime. He was FMA's lead writer for most of the AML/CFT guidelines published jointly by the Financial Markets Authority, Department of Internal Affairs and the Reserve Bank of New Zealand. He also assisted in designing the templates and process that FMA used when it commenced its AML/CFT supervisory work. It is this understanding that he offers Compliance Plus clients.
Prior to working at FMA he worked in strategic policy at ACC and as an investigative team at the Commerce Commission. Uddhav complemented this work by undertaking studies in transnational organised crime, counter-terrorism and intelligence while completing his Master of Strategic Studies at Victoria University.
Uddhav's in-depth knowledge of FMA's expectations of reporting entities under the AML/CFT Act can help you ensure that your business meets its compliance obligations under the AML/CFT Act.
Ralph Dias
Consultant
Ralph is a specialist in financial services advisory, internal audit for financial services businesses and compliance with financial services regulation.
Ralph's experience includes performing comprehensive business risk assessments, leading and co-ordinating global internal audit and external audit engagements, providing advisory services on internal audit and risk management related issues and undertaking AML/CFT specific audit & advisory services. Ralph has more than 11 years of diversified audit and business experience at large, multinational corporations, small & medium enterprises and professional services firms.
Using his detailed knowledge of the industry combined with his technical, regulatory and risk management experience, Ralph has a strong ability to understand the business impacts of risk and regulatory change. Ralph provides regulatory, risk management and compliance advice for financial service clients. He has a detailed knowledge of financial products, financial services businesses and financial risk and an emphatic ability to explain complex concepts in simple to understand language.
|